HijamahWorks is in need of Apprentice Hijamah Therapists!
Apply below and start your learning today
---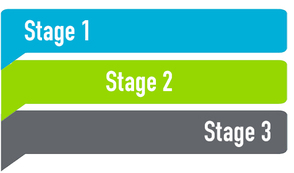 Stage 1: DIY-Dry Cupping Online Training
Stage 2: Hijama Nation Diploma (Dip. HCT)
Stage 3: 30 hours of Supervised Internship
Stage 4: 300 Hours of Work as Apprentice (approx. 1 year) - coming 2016
Stage 5: Business Skills Training & Practice Management - coming 2017
---
---
As an industry, Hijamah is in it's infancy in the western world. At HijamahWorks we already cannot meet the demand and are desperate for others to step-up and learn this valuable lost skill.

From just within Canada we have received requests and have had customers visit us from Ottawa, Montreal, London, Windsor, Sarnia, Peterborough, Georgetown, St. Catherines, Sasktatoon, Calgary, Halifax, St. John's, Rochester, New York, Orlando, Dallas, California - just to name a few.

Stage 1: Do-it-Yourself Dry Cupping Online Training

DIY-DC is HijamahWorks introductory course designed for anyone and everyone.

Dry cupping is something that can be learned relatively quick, and does not require a detailed study of human anatomy. A high level understanding is sufficient.

Dry cupping substitutes as a great replacement for massage and is ideal for the "healer" in the home, or the "health advocate" in every family.


When you enroll you are even provided with your own 12-piece starter kit.

Stage 2: Hijama Nation Online Diploma in Cupping Therapy

Hijama Nation is our affiliate training organization in the UK.

We have worked closely with the founders of HNA for the past several years to refine and define the best practices around Hijamah therapy.

The online diploma will enable someone with a detailed understanding of human anatomy as well as hijama sciences.

Disclosure: this is an affiliate relationship and HijamahWorks earns a commission for your enrollment (this partially funds your internship).

Stage 3: Supervised Internship with HijamahWorks

Once a graduate has completed the HNA program (or any other reputable online program) its time to learn the applied skills by shadowing and observation.

Most students of online programs are at a loss of where to look for practice patients and even how to start. We solve this.

Your internship with us will help tie together all the loose ends and here we will inculcate you with patient skills, safety procedures and really bring your experience to to level where you can truly help affect positive change in the world.